There are a collection of antique shops here in Minneapolis that my wife and I find ourselves near once a month. My daughter takes a monthly class in the area, so we are left for two hours with not much to do other than check them out. We often find cool old wonderful stuff in these shops (the Royal Typewriter photo I posted a few days ago was from one of these) but today I came across a fantastic Correspondence Desk that blew me away.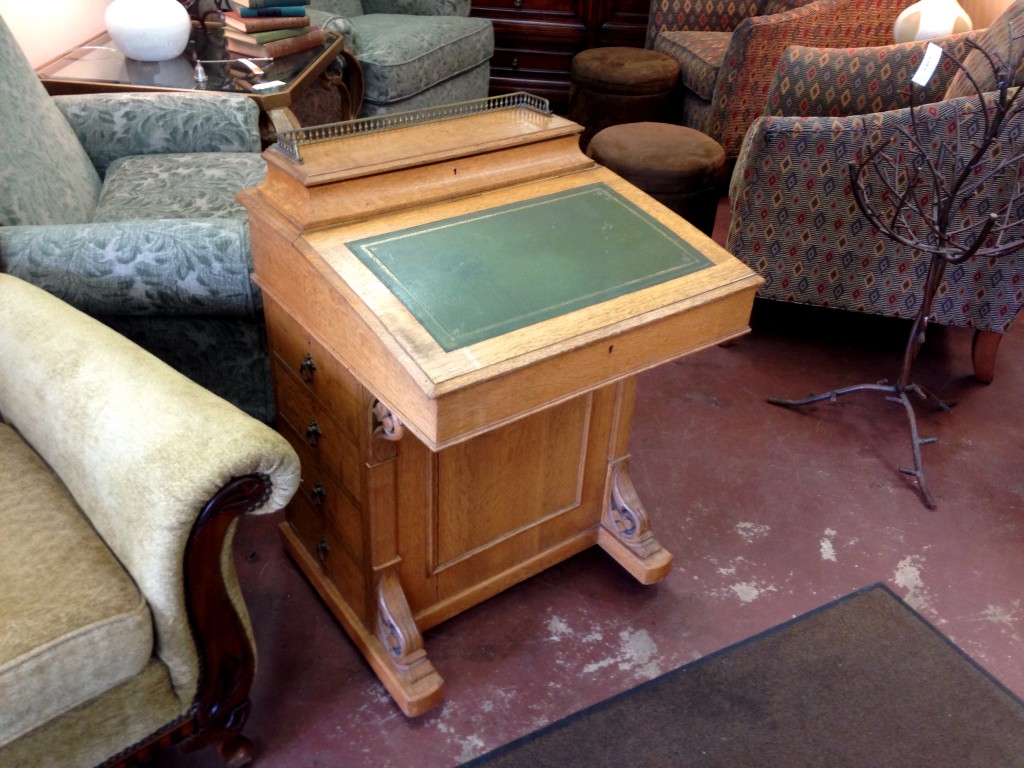 The handsome blond oak was accentuated with an British green leather writing pad.
Lifting the writing surface reveals ample storage underneath with small drawers.
Underneath the top is storage for inkwells, pens, stationery, envelopes, etc. I especially loved how the inkwell compartments were stained with ink. This was a piece that saw years of practical use.
And even more storage drawers along the side.
It is things like this that the phrase "they just don't make 'em like that anymore" seems best fitted for. In today's world, there is no reason for such a beautiful piece of craftsmanship to exist. Very few in this modern age would dedicate a whole desk simply for the act of writing by hand. A computer on such a desk would simply slide off. Only weirdos and freaks such as I (and I suspect many of you) would see the elegance and endless utility of such a piece and be willing to pay top dollar to preserve and use it.
Unfortunately, the shop owner had just received the item and had not yet had a chance to discuss pricing with the owner. So, all I could do was leave my contact information and let him know I would be following up on it in the near future. And, walking out the door of the shop a part of me felt I was, in no small way, walking away from a fate.