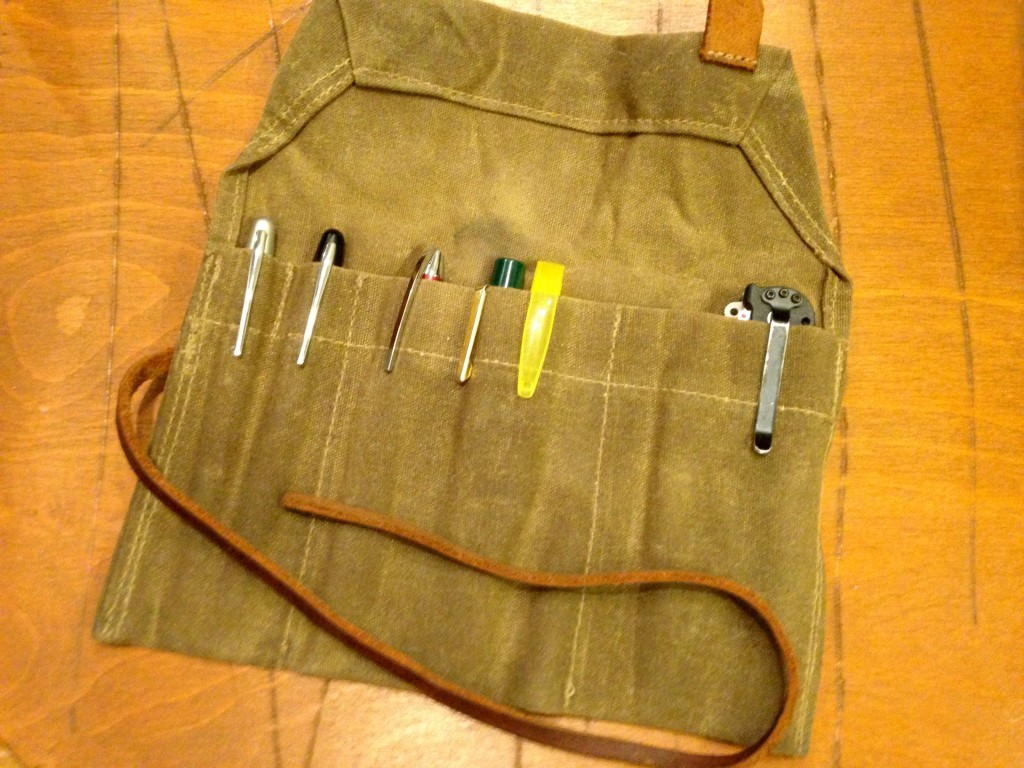 A few months back, I purchased a Bradley Mountain Waxed Canvas Utility Roll from the deal site Huckberry for my writing utensils. It comes with me nearly everywhere, packing a nice selection of pens, a highlighter, and a pocket knife in a very attractive and sturdy roll.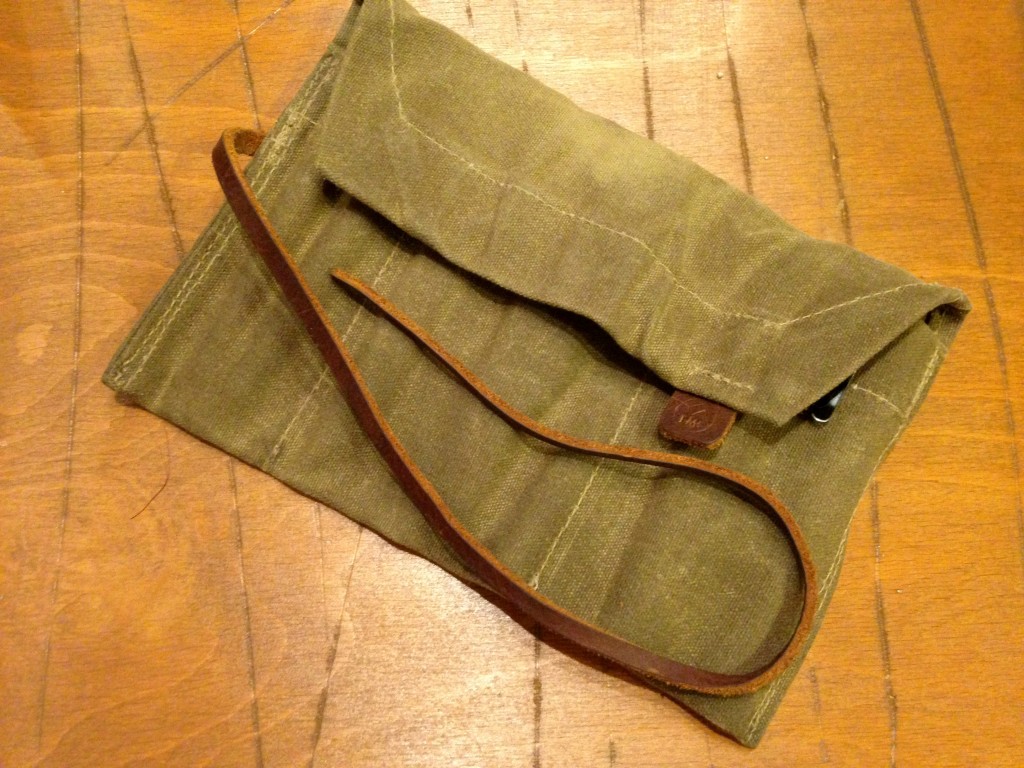 It very often provokes inquiries and kind comments from strangers when I take it out at the coffee shop or in a meeting. Almost everyone asks me where I got it. Yet another occurrence today reminded me that I have never written about it for this site so this will rectify that and give me a place to point people to.
Now, the deal with Huckberry is that you have to sign up to take advantage of the good deals on the products they have there. Sign up is not only free but, if you use this link, you will get a $10.00 credit on your order (and I get a credit too — win/win). The Utility Roll is a very good value at $29.98 so using that link makes it extra affordable.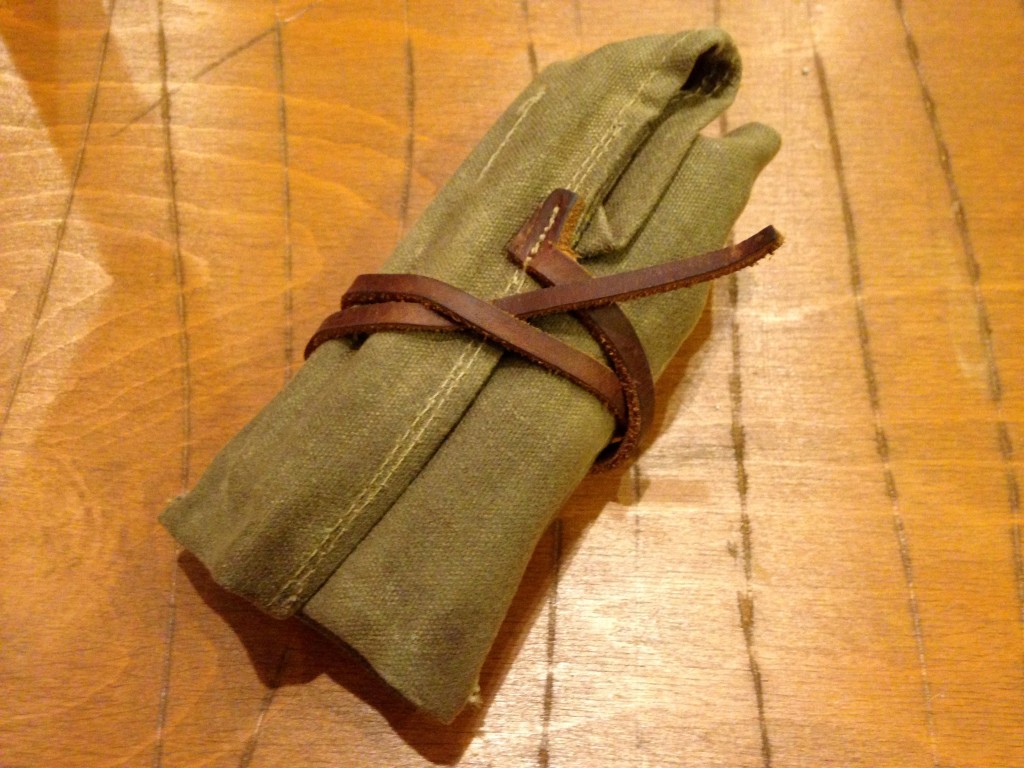 So, if you've been looking for an attractive and rugged solution for your daily pen carry, consider this a great option.