I've always enjoyed asking the maker of a thing the "why" behind their making. What problem were they trying to solve? What was lacking in what was out there that made them decide to do their own?
Such is the case with Dan Provost of Studio Neat. I've love their products and have a couple that I use all the time. They are well made, beautiful, and full of nice touches and attention to detail. So, it was delight to have him answer the above questions regarding their pen, the Mark One:
I was introduced to the Schmidt P8126 rollerball refill when a friend gifted me a Retro 51 pen. I loved the way the pen wrote–the ink flow was so smooth and nice. But I hated the pen! I shared the pen with Tom and he agreed on both counts. So we thought, could we make a pen for this refill that is uniquely Studio Neat? And thus began the design process.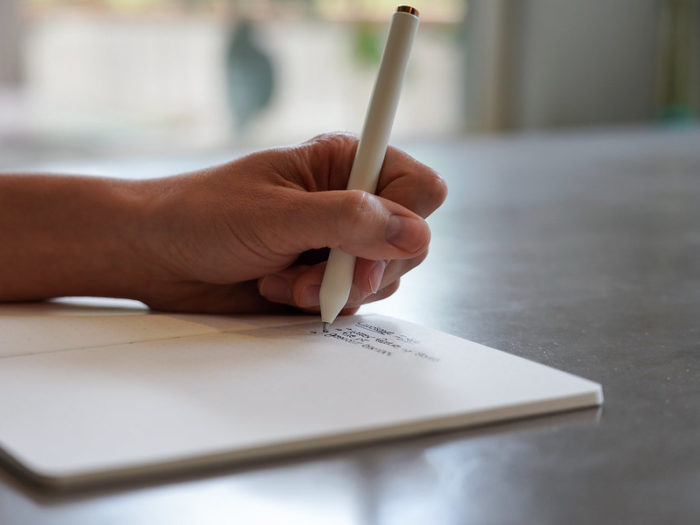 Probably my favorite thing about Mark One is it's such a "pure" industrial design product. I don't mean that in an arrogant or pretentious way, I mean it is an object that literally has a single button on it that you press to use. Our job was to make that button as satisfying as possible.
If you are in the market for a nice pen or unique notebook designed for a life where the analog and digital coexist, it's worth checking out Studio Neat.