The Typewriter Revolution blog: Analog College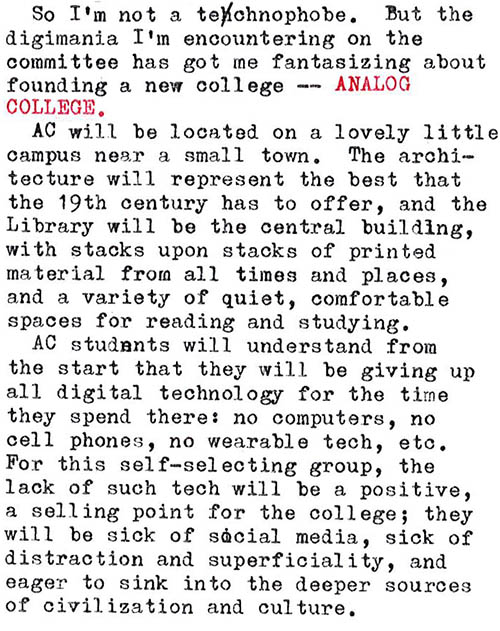 What we believe in. If I was of college going age, such an institution would be at the top of my list.
Also, I was not aware of this blog before the ever wonderful Alan Jacobs linked to it. Well worth spending some time and looking around.