Because the tools we use can change frequently — depending on purpose, availability, and mood — this is a dated list of what we are using most recently.
Harry Marks — 05.14.2014
1950s Smith-Corona Sterling Typewriter — With a bluish-green hue straight off a Chevy assembly line from the same time period, my Smith-Corona is the highlight of my home office. I purchased it from a tiny shop across the street from the Flatiron on one of my lunch breaks using money I earned from selling my gen 1 iPad. Yes, I sold an iPad to buy a typewriter. I've got a first draft of a novel currently sitting in it and you'll definitely know when I'm working on it — you can hear the clicks and clacks down the block.
Field Notes – Everyone's favorite pocket notebook. I use it for my to-do lists and various notes throughout the day. Currently rocking one from the "Ales" collection.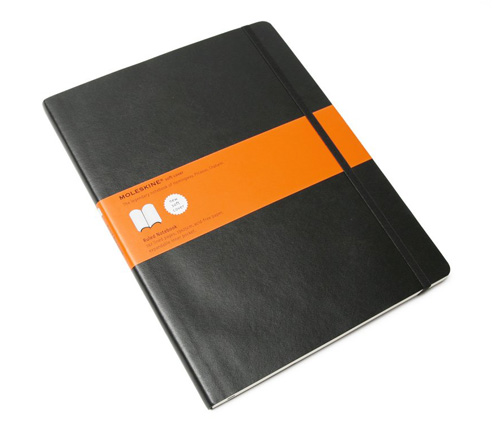 Extra-Large Ruled Moleskine Notebook — This is what I'm writing a first draft of another novel in. I can't schlep the typewriter with me everywhere and I certainly don't want to be "that guy" who whips out an antique at a Starbucks to get his writing done. Instead, I carry the large Moleskine with me and write the draft in longhand. All my first drafts are written in an analog format.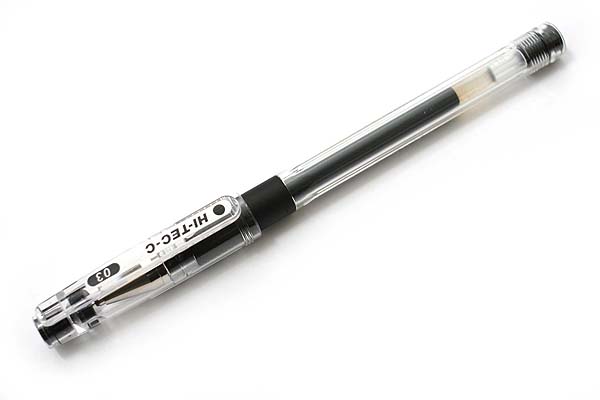 Pilot Hi-Tec-C 0.3 mm — Patrick got me into these pens when he sent me one in a generous care package last year. Since then, I've always had at least one on me at all times and I'm using them to write in the large Moleskine. I can squeeze about 500 words on a page with one of these bad boys.
Pigma Micron pens — Felt-tip marker pens in varying sizes and colors. I use them for sketching, or color-coding my notes.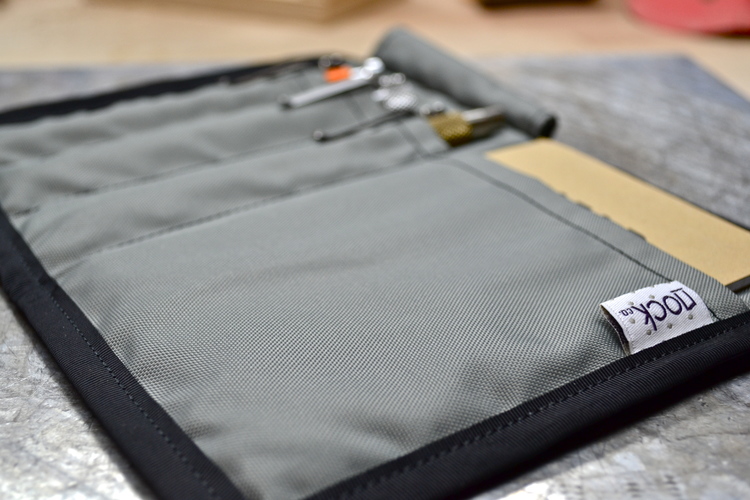 Nock Co. Hightower Pen Case — The first Kickstarter project I ever backed. These cases are beautifully made and hold three pens and one pocket notebook (like a Field Notes, for example). It is a permanent fixture in my inside-right jacket pocket.
Book – I rarely buy eBooks these days. I've gone almost exclusively back to paper books. They're easier to lend to friends, I own them outright, and they look damn good on the shelves in my office. I also have one with me every day when I commute into the city.
Patrick Rhone — 05.13.2014
This is not the totality of what I use. These are the things I use right now on a daily basis.
Morning Glory Mach 3 Roller Ball Pen – 0.38 mm – Blue Black — This was sent to me for review as part of a package of stuff JetPens sent me. Unlike the other items in the package, I had never heard of this brand before. So, I decided to give it a run first. Now, I can seem to put it down. It's a needle point roller ball with a very smooth flow and consistent line. Perfect for someone who has tiny writing like me. I had not really used much in the way of blue-black inks before but am pleasantly satisfied with the balance this strikes. It's a good ,inexpensive, everyday, pen.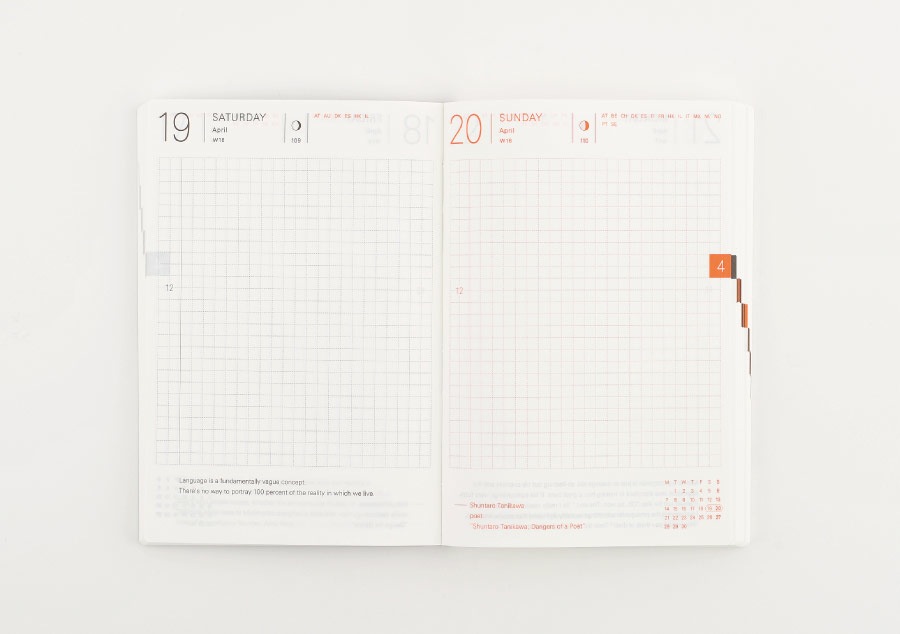 Hobonichi Techo Planner — I use it as a diary and daily log of my accomplishments. It is the only journal I have managed to use every day, consistently, for more than a few weeks. In fact, I have not missed a day since I started mine on December 16, 2013 (pretty proud of that). The main reason for this success is that it simply is a joy to use. The paper is, perhaps, the best I've ever written on. It's well designed, functional, and has little bit of whimsy thrown in here and there. It just makes me unreasonably happy every time I use it.